Written by Mark Kallus, Owner & Broker
Houston's Local Property Management Experts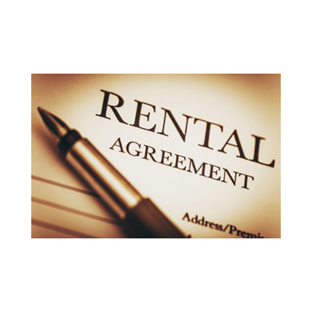 Is Your Rental Property Underpriced?
Is Your Rental Property Underpriced?
Are you losing thousands of dollars because your rental property is rented for less than market rent? With the fluctuations in values and rents over the past couple of years, combined with the fact that many areas could not raise the rent during the pandemic, you may be able to get hundreds of dollars more monthly for your rental property. Consider Pricing Your Home to Rent!
Even a slight increase can make a difference with more significant rent amounts. For example, if your property currently rents for $3000, but the market rent is $3300. You're losing $3600 annually in rental income due to it being priced below market.
You cannot increase the rent during a long-term lease, but if the lease is month-to-month, you can notify the tenant that the rent will increase. Just make sure that you send the notice far enough to comply with the laws in your area, which could be 60 days in advance. That way, the tenant has enough time to determine if they want to stay and accept the increase or give you notice to move out.
If you have a lease in place, but it's coming up for renewal soon, you should check what other similar homes in your area have rented recently to get an idea of the current rental market value. If you have a property management company, they can pull comparable rentals and do this analysis for you.
There are automated rent estimators online, but they can be inaccurate and overestimate your home's rental market value. These calculators don't always factor in if your home is lower than most homes in your area or underestimate if your home is better than the surrounding ones. The automated estimators also do not usually consider how many homes are currently on the market and the trend. If they're sitting longer, it can be a sign of a cooling or decreasing market, or if they're renting faster and above what they were listed for, which is a sign of a "hot" or upward trending market.
Some owners are afraid to increase the rent and risk losing a tenant but going back to the previous example, if you're losing $3600 a year, then in just three years, you'll have lost over ten thousand dollars. Over ten years, that number increases to $36,000, assuming the rent doesn't grow more than the $3300 over that time which it almost certainly will.
Tenants paying below market rent are usually quiet since they don't want to bring it to the landlord's attention and increase the rent. The downside of a quiet tenant is they're less likely to report maintenance issues, so once they move out, there might be a lot of deferred maintenance and potentially more damage from issues that should've been fixed earlier.
More money in your pocket also helps you spend more on repairs and improvements so your property doesn't fall behind the market standards. Ten-year-old appliances and a water heater that needs to be replaced when you go to sell it don't help your property sell for what your neighbors, who have previously replaced their appliances and major systems, sold their homes for.
Having a good property management company familiar with the market and the constant fluctuations can help you determine what price your property should rent for and will help your rental property be more profitable, which equals more money in your pocket for you to spend or invest on other things.
We are the one you want if you are looking for a Spring Property Management Company! RentLife® Property Management CRMC® is the best choice for property management in Cypress, TX. We also offer rentals and property management in Humble, Katy, Richmond, Spring, The Woodlands, Tomball, Conroe, Houston, Magnolia, and other surrounding areas. Contact us today at www.rentlifepm.com or 832-562-3600.