Property Management in
Tomball, Texas
Let our team keep you profitable & generate long term results
Tomball, TX
Located just inside Harris County, Tomball is a small town situated in the Houston metropolitan area. With just over 10,000 residents, Tomball is the perfect location to get away from the big city feel while still being close enough to enjoy a night on the town from time to time. While there are many options when it comes to the bigger metropolitan area, Tomball has many unique features of its own.
You can enjoy a nice round of golf at any of the amazing courses that run inside this city. Some of the most popular include Windrose, Gleannloch Pines, and High Meadow Ranch Golf Clubs. If you would rather enjoy a day at the lake, then Burroughs Park should be your next stop. Those who enjoy shopping will love the antique feel of the various side shops throughout the city of Tomball, Texas. Be sure to hit up Birds Of A Feather Antiques & Vintage Market Place, The Turquoise Door Boutique, and Shabby Chic Shenanigans.  One of the favorites is Main Street Crossing in Tomball, Texas. Main Street Crossing is a listening room and concert hall to some up and coming music talent.  You can't be in Tomball without stopping by the historic Train Depot. During normal hours, there are many things to explore from arts and antiques to railroad tours. If you go the right time of the year, you can enjoy the Tomball Music Festival and the German Heritage Festival.
Real Estate Investing In Tomball, Texas
If you've ever considered investing in real estate, Tomball is a great location to start. This small town tends to house many families who are looking to live on the outskirts while still being within a fair driving distance to their job in Houston. When it comes to getting your very own Tomball rental home, it's a decision that can help to change your financial future.
Tomball rental homes will allow you to enjoy some passive income to supplement your existing earned income. As you continue to acquire more rental properties in this Texas town, you can enjoy the more stackable income. As time goes by and you use some of the rental income to pay for your mortgages, you will start to own these rental properties free and clear. Ultimately, owning real estate will build your net worth.
Why RentLife® Property Management is the  #1 choice for Property Management in Tomball, Texas
If you're purchasing rentals, it's a good idea to use an experienced Tomball property management firm. Our property management office is located here in Tomball, Texas. Let us deal with marketing your rental, screening potential tenants, collecting rent, dealing with contracts, and so much more. It only makes sense to let the experts at RentLife® Property Management use our local market experience to get your rental home filled by a good tenant that will bring you in a consistent income.
Give us a call today and let RentLife® Property Management become your #1 choice for your Tomball Property Management firm.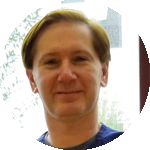 Completely satisfied with my decision!
"I would like to personally thank you for personal guidance and professional advice during my investment property purchases. You and your staff are always friendly, happy to help, reliable, very efficient, and extremely professional. Your services definitely take the hassle out of the typical 'landlord experience.' It's been a pleasure doing business with you all and I look forward to many more years of your excellent service. I will continue to recommend you to my colleagues. Keep up the good work."
Christopher Ardoin
Real Estate Investor/Registered Pharmacist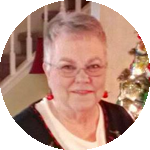 What a Fantastic Experience!
"If you are looking for an awesome team, with an abundance of knowledge in the real estate industry, look no further! The RentLife Team has helped me with my three rental homes for years!"
Nancy Howe
Real Estate Investor
Greater Houston's Local Property Management Experts
If you own a local rental home, you need our management support.
Are you looking for the right property manager to handle your Houston rental property? It's important to carefully weigh your options before signing on the bottom line. After all, entrusting a management team with your real estate investment is no small decision. From finding the right tenant to handling monthly billing and maintenance, you need to work with a partner you know you can trust to put your needs first.
At RentLife® Property Management, our goal is simple: we want to provide the best property management in Houston & the surrounding suburbs. Our team of residential experts works hard to reach our performance benchmarks consistently, and we never stop striving to get our clients the best possible returns. Contact us today to schedule a free consultation and learn how we can help you maximize your earning potential.