Property Management in
Hockley, Texas
Let our team keep you profitable & generate long term results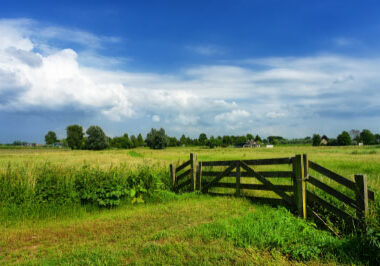 Hockley, Texas
There are several reasons why real estate investors might consider investing in Hockley, Texas. Here are a few key factors:
Strategic Location: Hockley is situated in a desirable location in Harris County, Texas. It is conveniently located near major highways, such as Highway 290 and the Grand Parkway, providing easy access to Houston and surrounding areas. This proximity to urban centers makes it an attractive choice for commuters and those seeking suburban living with access to city amenities.
Growing Population: Hockley has experienced steady population growth in recent years. As the Houston metropolitan area expands, Hockley has seen an influx of residents looking for affordable housing outside the city. This population growth can translate into increased demand for rental properties and potential appreciation in property values.
Affordable Housing Market: Hockley offers relatively more affordable housing options than the nearby Houston market. This affordability can be appealing to investors looking for properties with good potential for rental income or future appreciation. The lower price points also make it more accessible for first-time homebuyers, expanding the potential pool of renters or buyers.
Potential for Development: Hockley has seen increased developer interest due to its growing population and strategic location. As a result, there may be opportunities for real estate investors to acquire properties for development or redevelopment projects, such as residential subdivisions or commercial spaces. The potential for development can provide investors with various investment strategies and potential returns.
Natural Beauty and Recreational Opportunities: Hockley is known for its picturesque landscapes, including rolling hills, farmland, and open spaces. The area offers opportunities for outdoor activities, such as hiking, fishing, and equestrian pursuits. These natural amenities can make Hockley an attractive location for buyers or renters seeking a tranquil and nature-oriented lifestyle.
Strong Rental Market: With the population growth and affordability factors, Hockley can offer a strong rental market. The demand for rental properties remains robust, providing investors with the potential for consistent rental income and a favorable return on investment.
As with any real estate investment, conducting thorough market research, assessing the local housing market, and considering factors such as property values, rental rates, vacancy rates, and economic indicators specific to Hockley is essential. Consulting with local real estate professionals or experts can also provide valuable insights into the area's market conditions and investment opportunities.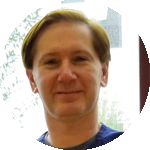 Completely satisfied with my decision!
"I would like to personally thank you for personal guidance and professional advice during my investment property purchases. You and your staff are always friendly, happy to help, reliable, very efficient, and extremely professional. Your services definitely take the hassle out of the typical 'landlord experience.' It's been a pleasure doing business with you all and I look forward to many more years of your excellent service. I will continue to recommend you to my colleagues. Keep up the good work."
Christopher Ardoin
Real Estate Investor/Registered Pharmacist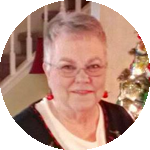 What a Fantastic Experience!
"If you are looking for an awesome team, with an abundance of knowledge in the real estate industry, look no further! The RentLife Team has helped me with my three rental homes for years!"
Nancy Howe
Real Estate Investor
Greater Houston's Local Property Management Experts
If you own a local rental home, you need our management support.
Are you looking for the right property manager to handle your Houston rental property? It's important to carefully weigh your options before signing on the bottom line. After all, entrusting a management team with your real estate investment is no small decision. From finding the right tenant to handling monthly billing and maintenance, you need to work with a partner you know you can trust to put your needs first.
At RentLife® Property Management, our goal is simple: we want to provide the best property management in Houston & the surrounding suburbs. Our team of residential experts works hard to reach our performance benchmarks consistently, and we never stop striving to get our clients the best possible returns. Contact us today to schedule a free consultation and learn how we can help you maximize your earning potential.