Property Management in
Humble, Texas
Let our team keep you profitable & generate long term results
Humble, TX
Located within the Houston metropolitan area, Humble Texas is famously known for being an oil boomtown back at the beginning of the 20th century. Humble was the location of the largest producing oilfield in the great state of Texas. With such a rich history, you'll be sure to find a ton of things to do in Humble, Texas.
Those who enjoy outdoor adventures can spend some time at Old MacDonald's Farm, Jesse H. Jones Park, and Nature Reserve, and Mercer Arboretum and Botanic Gardens. You can always catch a game at the George Turner Stadium. If you enjoy history, you'll love checking out the Humble Civic Center, St. Mary Magdalene Catholic Church, and the Humble Museum. Don't forget to do some shopping at the Deerbrook Mall and enjoy a brew at the Ingenious Brewing Company.
Investing In Humble Real Estate
A Humble rental home can be a great investment opportunity for newbies and experienced real estate investors. This area is just outside of the main city of Houston, Texas, which makes it perfect for those who are looking to live on the outskirts of the city. With your Humble rental, you can enjoy collecting monthly rents from your tenants. This can give you additional monthly income on top of what you currently make.
When you invest in real estate, you're setting yourself up for long-term wealth. By using some of the monthly rent that your tenant pays you to pay the monthly mortgage payment, you can essentially have your tenants buy you full ownership of the rental property over time. This equates to not only receiving the short-term income of monthly rents, but also the long-term wealth of having a rental property that you could own without a mortgage lien.
Why RentLife® Property Management is the #1 choice for Property Management in Humble, Texas
Whether you have one or twenty rental units, you'll want to enlist an experienced Humble property management firm to assist you. At Rentlife® Property Management, we have experienced staff members who know the local market and will get you fair market rent from quality tenants. Our property managers will market your rental, screen tenants, draw up contracts, collect monthly rent, and deal with maintenance and repairs.
As a real estate investor, your time is better spent on acquiring properties. Leave the management of those properties up to the experts at Rentlife® Property Management. We have a streamlined process that allows our managers to find you, high-quality tenants, quickly.
Give us a call today and let RentLife® Property Management become your #1 choice for your Humble Property Management firm.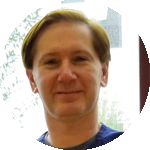 Completely satisfied with my decision!
"I would like to personally thank you for personal guidance and professional advice during my investment property purchases. You and your staff are always friendly, happy to help, reliable, very efficient, and extremely professional. Your services definitely take the hassle out of the typical 'landlord experience.' It's been a pleasure doing business with you all and I look forward to many more years of your excellent service. I will continue to recommend you to my colleagues. Keep up the good work."
Christopher Ardoin
Real Estate Investor/Registered Pharmacist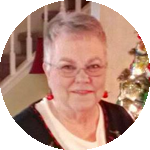 What a Fantastic Experience!
"If you are looking for an awesome team, with an abundance of knowledge in the real estate industry, look no further! The RentLife Team has helped me with my three rental homes for years!"
Nancy Howe
Real Estate Investor
Greater Houston's Local Property Management Experts
If you own a local rental home, you need our management support.
Are you looking for the right property manager to handle your Houston rental property? It's important to carefully weigh your options before signing on the bottom line. After all, entrusting a management team with your real estate investment is no small decision. From finding the right tenant to handling monthly billing and maintenance, you need to work with a partner you know you can trust to put your needs first.
At RentLife® Property Management, our goal is simple: we want to provide the best property management in Houston & the surrounding suburbs. Our team of residential experts works hard to reach our performance benchmarks consistently, and we never stop striving to get our clients the best possible returns. Contact us today to schedule a free consultation and learn how we can help you maximize your earning potential.