Property Management in
Porter, Texas
Let our team keep you profitable & generate long term results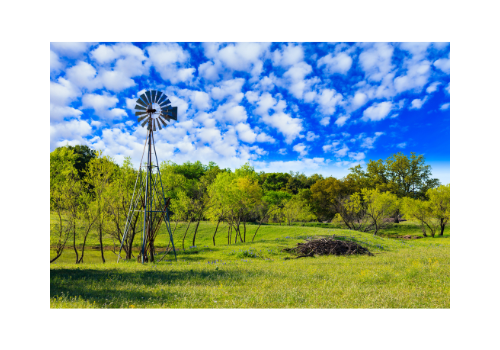 Porter, TX
Porter, Texas, is a small town located in Montgomery County, just northeast of Houston. With a population of around 28,000 people, it offers a tight-knit community feel, a range of amenities, and easy access to major highways and attractions. For those considering investing in rental property, owning property in Porter can offer a range of benefits. In this blog, we'll explore why owning rental property in Porter, Texas, can be a wise investment decision.
Growing Population and Strong Economy
One of the main benefits of owning rental property in Porter is the growing population and strong economy in the area. Over the past decade, the population of Porter has increased by over 20%, driven in part by the strong economy and job growth in the region. With several large employers in the area, including Wal-Mart and Amazon, there is a steady demand for housing and rental properties. This means that investors in Porter are likely to find a strong tenant base and consistent rental income.
Easy Access to Major Highways
Another advantage of owning rental property in Porter is its convenient location. The town is situated just off the I-69, providing easy access to Houston, The Woodlands, and other major cities in the area. Additionally, the Grand Parkway, a major highway connecting the Houston metropolitan area, runs through Porter, making it a popular location for commuters. This accessibility makes Porter an attractive option for renters who value convenience and access to transportation.
Growing Rental Market
In recent years, the rental market in Porter has experienced significant growth. As more people move to the area for work or to enjoy the amenities of the town and surrounding region, demand for rental properties has increased. This has led to rising rental rates and a favorable market for landlords. With the steady population growth and strong economy, investors in Porter are likely to continue to see strong demand for rental properties.
Attractive Amenities
Porter is home to a range of amenities that make it an attractive location for renters. From shopping and dining to parks and recreation facilities, the town has something for everyone. The Valley Ranch Town Center is a popular destination for residents, with a range of stores, restaurants, and entertainment options. Additionally, the town has several parks, trails, and other outdoor spaces, making it an ideal location for families and outdoor enthusiasts. These amenities can help landlords attract and retain high-quality tenants.
Affordable Real Estate Market
Compared to many other cities and towns in the Houston metropolitan area, the real estate market in Porter is relatively affordable. This can make it an attractive option for investors who are looking to purchase rental properties at a lower cost. According to Zillow, the median home value in Porter is currently around $210,000, which is below the national average. This can help investors achieve a higher return on investment over time.
Low Property Taxes
Texas is known for its low property taxes, and Porter is no exception. According to SmartAsset, the average property tax rate in Montgomery County is just 1.88%, which is lower than the national average. This can help investors keep their costs down and maximize their profits over time.
Opportunities for Renovation and Improvement
As with many older towns and cities, Porter has a range of older homes and properties that may be in need of renovation or improvement. While this may initially be seen as a disadvantage, it can offer investors opportunities to add value to their rental properties. By purchasing older homes at a lower cost, investors can renovate and improve them to increase their value and rental potential. These improvements can also help attract and retain high-quality tenants.
In conclusion, owning rental property in Porter, Texas, can offer a range of benefits for investors. It is a great investment place with a growing population, strong economy, convenient location, attractive amenities, affordable real estate market, and low property taxes.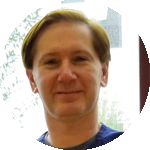 Completely satisfied with my decision!
"I would like to personally thank you for personal guidance and professional advice during my investment property purchases. You and your staff are always friendly, happy to help, reliable, very efficient, and extremely professional. Your services definitely take the hassle out of the typical 'landlord experience.' It's been a pleasure doing business with you all and I look forward to many more years of your excellent service. I will continue to recommend you to my colleagues. Keep up the good work."
Christopher Ardoin
Real Estate Investor/Registered Pharmacist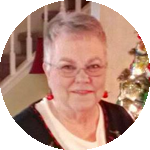 What a Fantastic Experience!
"If you are looking for an awesome team, with an abundance of knowledge in the real estate industry, look no further! The RentLife Team has helped me with my three rental homes for years!"
Nancy Howe
Real Estate Investor
Greater Houston's Local Property Management Experts
If you own a local rental home, you need our management support.
Are you looking for the right property manager to handle your Houston rental property? It's important to carefully weigh your options before signing on the bottom line. After all, entrusting a management team with your real estate investment is no small decision. From finding the right tenant to handling monthly billing and maintenance, you need to work with a partner you know you can trust to put your needs first.
At RentLife® Property Management, our goal is simple: we want to provide the best property management in Houston & the surrounding suburbs. Our team of residential experts works hard to reach our performance benchmarks consistently, and we never stop striving to get our clients the best possible returns. Contact us today to schedule a free consultation and learn how we can help you maximize your earning potential.