Office Access Closed: In order to ensure the health of our team, visitor access to RentLife® Property Management office is currently closed until further notice.
Our office is still fully operational in all aspects, and you may reach us by e-mail or phone. Rent payments are to be made via the online Tenant's Portal.
Discover Our Services
We offer full service solutions for Houston-area homeowners.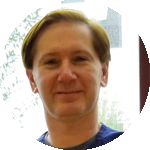 Completely satisfied with my decision!
"I would like to personally thank you for personal guidance and professional advice during my investment property purchases. You and your staff are always friendly, happy to help, reliable, very efficient, and extremely professional. Your services definitely take the hassle out of the typical 'landlord experience.' It's been a pleasure doing business with you all and I look forward to many more years of your excellent service. I will continue to recommend you to my colleagues. Keep up the good work."
Christopher Ardoin
Real Estate Investor/Registered Pharmacist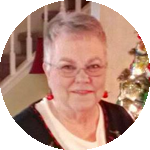 What a Fantastic Experience!
"If you are looking for an awesome team, with an abundance of knowledge in the real estate industry, look no further! The RentLife Team has helped me with my three rental homes for years!"
Nancy Howe
Real Estate Investor
Greater Houston's Local Property Management Experts
If you own a local rental home, you need our management support.
Are you looking for the right property manager to handle your Houston rental property? It's important to carefully weigh your options before signing on the bottom line. After all, entrusting a management team with your real estate investment is no small decision. From finding the right tenant to handling monthly billing and maintenance, you need to work with a partner you know you can trust to put your needs first.
At RentLife® Property Management, our goal is simple: we want to provide the best property management in Houston & the surrounding suburbs. Our team of residential experts works hard to reach our performance benchmarks consistently, and we never stop striving to get our clients the best possible returns. Contact us today to schedule a free consultation and learn how we can help you maximize your earning potential.
Learn how our property management packages are
designed with your needs in mind: (832) 562-3600