Written by Mark Kallus, Owner & Broker
Houston's Local Property Management Experts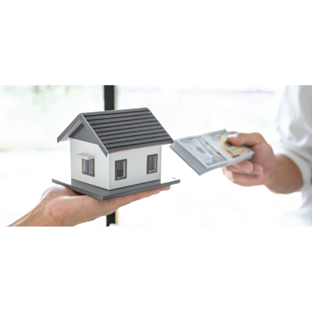 Pricing Your Home to Rent!
Pricing Your Home to Rent!
Pricing real estate right is an art and what it will rent for is a combination of many factors. We'll go over those here so you can determine how to best price your rental so that you get a qualified tenant while being on the market for the least amount of time.
Even if you can get more by having the property sit on the market longer (which is rarely the case), you have to factor in lost income due to the property being vacant, and when you factor in the additional weeks or months of lost rental income into the revenue for the year, it usually works out that you could've priced it a lot lower (sometimes a few hundred dollars) and made more if it had rented faster.
Review similar homes that have recently rented
What it will rent for has nothing to do with your mortgage payment and bills or what you paid for it. The market rent is what the current tenants who are looking will pay based on supply and demand for other homes in your area. When you look around and see what else is for rent or has rented, look in your immediate area if there are some comparable rentals and resist the temptation to look at comparables in other areas that may be on larger lots, have more upgrades, or be in a different school district since those things may affect what they rent for and vary from what yours will.
Learn from other landlords' mistakes
Many landlords will see homes listed at a specific price but not know how long they've been on the market. Maybe they've been listed for weeks or months. Also, you don't know how strict or flexible they are for qualifying tenants to live in their homes. If they're not checking credit or taking people with low scores, they may be able to find a tenant but one that is more likely to pay rent late and has a higher chance of being evicted which is not what you want.
Price for online search ranges
If the rental market value for your property is $2000, don't price your home at $1995 or $1999. Many people search online and put in ranges like $1700-$2000 or $2000-$2200. If you price your home at $1999, it'll come up in the first range but not the second, and you want as many people looking at it as possible.
Put yourself in the tenant's shoes
If another home is listed in your area like yours, how does it compare? Has it been updated recently, or does it have a pool or other feature that might make it more appealing? If your home hasn't been updated and has decade-old appliances, paint, and carpet, and your neighbors have updated their homes, you can't expect to get the same price as they are.
Reduce the price quickly and by a decent amount if you're not getting any calls or applications
Property managers usually know that if no calls are coming in, the property is likely significantly overpriced, sometimes by 10% or more. If calls are coming in but tenants are going with other homes, the list price is usually around 5% too high. Making slight price reductions of $20 or $30 isn't going to make a difference. Reducing it by 5-10% will generate more interest and get more applications faster.
Allow pets
Many tenants these days have pets. If you are unwilling to accept pets, then the pool of tenants may decrease dramatically, and it may take longer to find a qualified tenant, even at a lower price compared to other homes that allow pets. Plus, many tenants have service animals for which you're required to qualify so that you may end up with a pet anyway. 
Be flexible with lease terms
People are interested in renting your home! But there's a catch. They want to sign a 10-month lease because they're renovating a home that will be done then or a 15-month lease, so it ends when their kids are out of school, and you were looking for a year. The more flexible you are with tenants who need to change some lease terms, the better your home will rent sooner.
If their request doesn't put you in a less desirable time of the year to have a vacancy, you should consider saying yes even if it wasn't what you had in mind. Maybe it's not a longer or shorter lease, but they need to move in two days sooner. If you're living at the property, can you move out a few days early? Most likely, you can if you're motivated to get tenants. You can say no, but then your search will continue, and the next tenants may want to move in a month later, so which would you prefer?
Match your competition
If most landlords in your area are charging $250 for a pet deposit, asking for $1000 will scare away potential applicants who may go with another property. If others are providing appliances, you should too or consider lowering your price.
Know that you're not trying to get just anyone to rent your home but a good tenant
Many unqualified tenants will pay above market value because they have fewer options as many landlords will not rent to them. But what good is it to get a tenant who will start paying rent late the second month they're in your home and stop paying altogether a few months later? You want a good tenant who will pay you rent on time and take care of your property, so there's not a lot of damage (or any) to fix when they move out.
Hopefully, these tips will ensure that you get the highest rent possible for your rental home while having it on the market for the least amount of time.
If you are looking for a Spring Property Management Company~ we are the one you want! RentLife® Property Management CRMC® is the best choice for property management in Cypress, TX. We also offer rentals and property management in Humble, Katy, Richmond, Spring, The Woodlands, Tomball, Conroe, Houston, Magnolia, and other surrounding areas. Contact us today at www.rentlifepm.com or 832-562-3600.