Written by Mark Kallus, Owner & Broker
Houston's Local Property Management Experts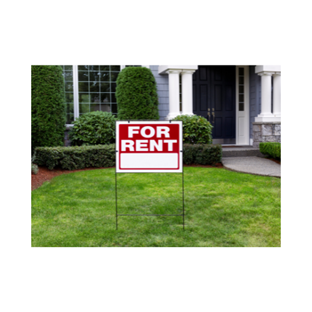 Why Hasn't My Property Been Rented?
Why Hasn't My Property Been Rented?
Owners often wonder why their property isn't renting within a few days like it did the last time it was on the market and want to know what they need to do to find a tenant faster. Market conditions constantly change, with tenants starting to look for a new place to live and others finding and signing a lease while the inventory continually fluctuates as well.
Being realistic and seeing your property through the eyes of potential renters is very important when it comes to pricing it correctly. What is different about your property compared to others that are renting? Are they priced similar but are the other homes in an area with more oversized lots or a different school district? Do they have more updates or improvements? Are they allowing pets while you're not? Are they faster at showing them to prospective tenants seven days a week? What is causing them to get applications while yours does not?
You can do many things to make your property more appealing to tenants searching for a new rental. The easiest and fastest thing is reducing the price. Improvements or updates like fresh paint or new carpet may take time, but they may be needed and can help. Sometimes doing updates and reducing the price are both recommended.
The market will continue to change and possibly go down even more than it is today. Imagine spending time and money doing things to improve your property to find out that due to supply and demand, the market rent is now a couple hundred less than it was a month or two ago.
Another thing you can try is being more flexible with your lease terms. For example, if you're not currently allowing pets, you might miss out on many tenants who have pets. Or if you're only willing to sign a one-year lease and the interested tenants would like an 18-month lease, so they don't have to move out during the school year, that may make renting more difficult.
One thing that doesn't help is keeping it in the market longer. Tenants can see when a property has been listed for a while, and if they decide to apply, they may ask for a reduction in the asking rent since they know that you haven't been able to get anyone at the list price.
Another thing that isn't recommended is lowering your tenant screening standards so that you're willing to accept tenants that don't fit your criteria. There's a reason you have tenant screening standards, and you don't want to approve an unqualified tenant because you're desperate to start getting rental income.
If they're unqualified, there's a higher chance they'll pay rent late and possibly stop paying to lead to an eviction which is a worse situation to be in than having a vacant rental property. You'll not only not be getting rent, but you'll be paying for the eviction and unable to find new tenants until they move out.
Getting a qualified tenant in quickly is vital so you can start generating rental income as soon as possible. Many tenants stay longer after the initial lease term, so you can increase the rent after the initial lease term assuming the tenants want to stay, and the market conditions have improved.
We are the one you want if you are looking for a Houston, Texas property management or Spring Property Management Company! RentLife® Property Management CRMC® is the best choice for property management in Cypress, TX. We also offer rentals and property management in Humble, Katy, Richmond, Spring, The Woodlands, Tomball, Conroe, Houston, Magnolia, and other surrounding areas. Contact us today at www.rentlifepm.com or 832-562-3600.