Written by Mark Kallus, Owner & Broker
Houston's Local Property Management Experts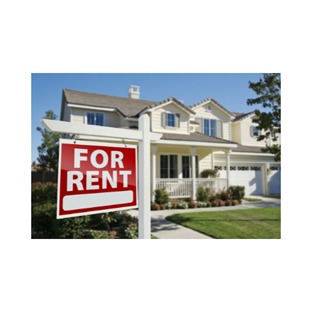 What Is The Downside of Placing Unqualified Tenants?
What Is The Downside of Placing Unqualified Tenants?
What is the downside of signing a lease with an unqualified tenant? It's a lot more than you might think. Depending on how financially secure you are, placing an unqualified tenant in your home can lead to stress and headaches for you as a landlord and heavy financial losses that cause some landlords to foreclose on their investment properties.
What makes a tenant qualified or unqualified?
Tenants range from excellent to the biggest mistake you'll ever make in your investment career. An ideal tenant is someone who not only pays rent on time and in full monthly when it's due but also maintains the property well and notifies you or your property manager when maintenance is needed.
Unqualified tenants, on the other hand, are problematic from the beginning. The tenant constantly has excuses for why they can't pay rent on time—sometimes blaming it on the property condition, an illness, loss of a job, etc. In addition to not paying rent on time, tenants have been known not to call when they have maintenance issues when they owe money to the landlord or Houston, Texas property management company, which can lead to more significant maintenance issues.
What can poor tenant placement cost you as the landlord?
Depending on your rental location, evictions can take weeks to months and, in extreme circumstances, even years! Here are some of the possible expenses you're looking at when you need to evict a tenant:
Court fees/eviction fees
Property manager fees
Attorney fees
Junk haul away
Handyman repairs
Painting
Cleaning
Carpet Cleaning
Appliance or fixture replacement if items are stolen
Not to mention your time trying to deal with coordinating everything and going to court.
An eviction can easily cost a landlord $5,000-$10,000 or more when you add up all the expenses. Can you pay your mortgage for months without any rental income and pay for an eviction, repairs and cleaning, and another leasing fee to replace the tenants you must evict? Many landlords don't have the financial stability to do this and run into trouble with their mortgage company.
If you have a professional Houston, Texas property management company, they may offer services like eviction or rent protection or something similar, which, for a low monthly fee, will help you recoup and pay for some of the costs involved with the eviction. These services also help to cover some of the lost rental income.
If your property manager offers this program, make sure you read the fine print since they may not cover you if it's a tenant you placed in the home. Most Houston, Texas property management companies have strict screening criteria to protect their owner/landlord clients and avoid going through the eviction process. Unfortunately, many homeowners who place tenants themselves do not have strict (or any) tenant screening criteria and are more likely to have placed an unqualified tenant in their rental.
Suppose you're not getting qualified tenants applying for your rental property. In that case, it's typically better to drop the price, be more flexible on your lease terms, and make some improvements or renovations to attract more interest than accept tenants who aren't qualified and cost you more money.
We are the one you want if you are looking for a Spring Property Management Company! RentLife® Property Management CRMC® is the best choice for property management in Cypress, TX. We also offer rentals and property management in Humble, Katy, Richmond, Spring, The Woodlands, Tomball, Conroe, Houston, Magnolia, and other surrounding areas. Contact us today at www.rentlifepm.com or Call 832-562-3600.