Written by Mark Kallus, Owner & Broker
Houston's Local Property Management Experts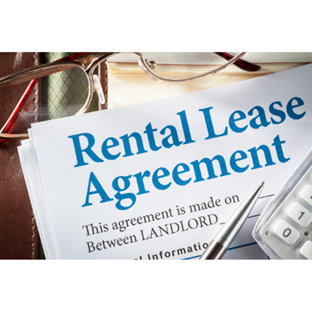 Understanding Your Lease Agreement Terms!
 Understanding Your Lease Agreement Terms!
You found a dream home and got approved! The next step is signing the lease. Most tenants don't even read the lease agreement before they sign it, but you should read it and understand it.
During the lease term, many tenants reach out to their landlord or property manager when they have questions, not realizing that many questions are answered within their lease.
When is rent due, and how can you pay it? Don't start the lease on the wrong foot by paying late because you didn't know when the rent was due and how to pay.
What happens if you pay rent late? Is there a grace period before a late fee is due? Other than a late fee, you may be required to pay by certified funds instead of a personal check or online.
What happens if you need to move and terminate the lease early? Things happen. If there's a chance you may need to move out early, what are you responsible for? Is there a fee? Is it less if you find someone qualified to replace you? Are you allowed to sublease?
What condition should the property be left in when you move out? Some leases require that you need to remove your belongings, others that you leave it in "broom swept" condition, and others require professional cleaning. Knowing what you're required to do can help save your security deposit from being charged.
How do you give notice? It needs to be in writing or through your management company's online Tenant Portal? Just sending an email or text usually does not suffice, and you could be charged another month of rent if your lease defaults to that if the management company never got your notice.
Who is responsible for pest control? Pests can happen and cost hundreds or thousands to get rid of. Who is responsible for the cost? Depending on when you get them during the lease (i.e., is it within the first month or six months after you moved in?) or what type of pests you have.
Who is responsible for maintaining the lawn? Lawn maintenance responsibility may also be split between the owner and Tenant. The Tenant might be responsible for all the maintenance, just watering or watering and mowing but not bushes or trees.
Is there a maintenance deductible that tenants are responsible for paying for repairs? If so, how well-maintained is the property? If the furnace and water heater are older, they may break,and the owner may try to fix them before replacing them, and you might be out hundreds of dollars over a year for multiple repair visits.
If you want to make any alterations, are you allowed, or how can you get permission? If you plan to make the property your home and want to paint, you should know if it is or isn't allowed. Occasionally, the owner may even chip in for supplies if it's something that's needed. If the lease states you cannot, but you get verbal approval, make sure it's backed up in writing.
Knowing what you are and are not responsible for is essential and helps cut down on misunderstandings. Thoroughly reading the lease before you sign it and being familiar with the clauses you agree to will help your relationship with the landlord and make your tenancy smoother, and it could also help save you hundreds or thousands of dollars.
If you are looking for a Spring Property Management Company~ we are the one you want! RentLife® Property Management CRMC® is the best choice for property management in Cypress, TX. We also offer rentals and property management in Humble, Katy, Richmond, Spring, The Woodlands, Tomball, Conroe, Houston, Magnolia, and other surrounding areas. Contact us today at www.rentlifepm.com or
832-562-3600.