Written by Mark Kallus, Owner & Broker
Houston's Local Property Management Experts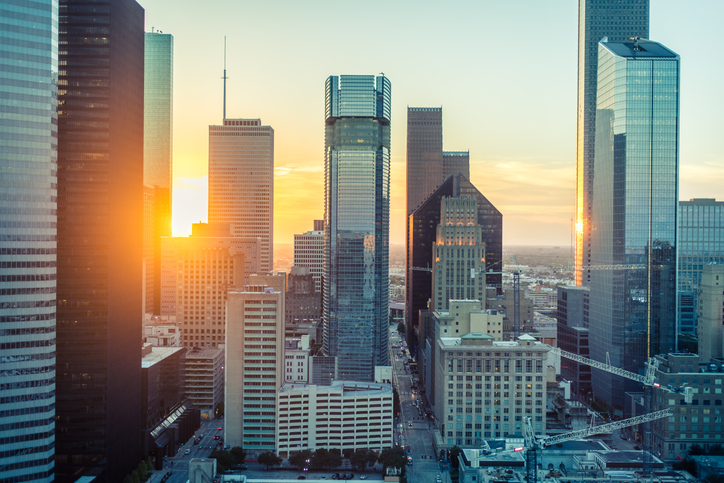 Top 7 reasons why you should move to Houston, TX
Houston is one of the country's fastest-growing cities. Known for its great urban atmosphere, friendly locals, and warm, pleasant climate, the city attracts people from all over the country.
Here are the top 7 reasons why you should consider Houston, TX on your next move:
Diverse housing options
Houston's many inner waterways have helped to shape the most desirable communities in the city. Neighborhoods and houses for sale in Houston, TX come in all shapes, sizes, and price points, great housing options are aplenty here.
Aside from downtown living, Houston has exceptional suburban areas like The Woodlands and Katy that offer a more laid-back vibe.
The Woodlands offers over a hundred parks, great schools, and shopping centers. Katy, on the other hand, is located near companies like Energy Corridor and Memorial City.
High-quality health care
 Houston offers easily-accessible, high-quality health care with medical institutions like Texas Medical Center and the Memorial Hermann Health System.
The internationally-acclaimed Texas Medical Center has 13 hospitals, two medical schools, and four nursing programs. Meanwhile, the Memorial Hermann Health System has numerous community general and specialty hospitals all over the city.
Excellent schools
The Houston Independent School District is the seventh-largest school district in the country. It operates 283 schools and serves 209,000 students. The school district is a two-time winner of the Broad Prize while its Advanced Placement program expansion was honored in the US News Best High School report.
Notable college institutions are also found in Houston. The metropolitan area is home to over 20 technical schools, universities, and colleges including the University of Houston, Texas Southern University, and Rice University.
Low cost of living
 Houston offers low living costs compared to other major metropolitan areas like New York, San Francisco, Seattle, and Washington, DC. The C2ER Cost of Living Index for the first quarter of 2019 shows that Houston is 25.8 % below the average cost of living among the country's top 20 most populated major cities and is 4.6% below the national average.
Great employment opportunities
 Over the last decade, Houston's job market has expanded rapidly. Top industries in the city include energy, biotechnology, aerospace and aviation (thanks to NASA), distribution, manufacturing, life science, and medicine.
Furthermore, a number of Fortune 500 companies such as Phillips 66, Sysco, and Kinder Morgan have headquarters in the Bayou City.
Incredible park system
The Houston Parks and Recreation Department has 370 parks and over 220 acres of open green space. These parks and open spaces offer amenities like skate parks, accessible playgrounds, fishing areas, and hiking trails. It's considered one of the top-ranking park systems in the country.
The department also provides an array of community activities such as summer camps and youth sports.
Fun entertainment destinations
 There's no shortage of things to do in Houston with so many great entertainment destinations. The arts scene is thriving with major performing arts companies holding shows all year round. You also have a wide selection of museums to visit here like those strictly for the arts, science exhibits, and children's museums.
Sports fans can root for any of the highly-competitive professional and collegiate teams here. The city has four state-of-the-art sports arenas and has hosted major sporting events like the Super Bowl and NBA All-Star games. Rodeo is also a pretty big deal here in the Bayou City.
Find your perfect home with my help. I am Niki Settle, one of the most-trusted Houston area realtors. Contact me today at (713) 373-6798 or send a message to niki@soldbyniki.com.
For more information can be found at www.rentlifepm.com or by contacting RentLife Property Management's press contact Mark Kallus at 832-562-3600 or mark@rentlifepm.com. Alternatively, the company can be reached by its postal address at 14010 Alice Road, Tomball, Texas 77377