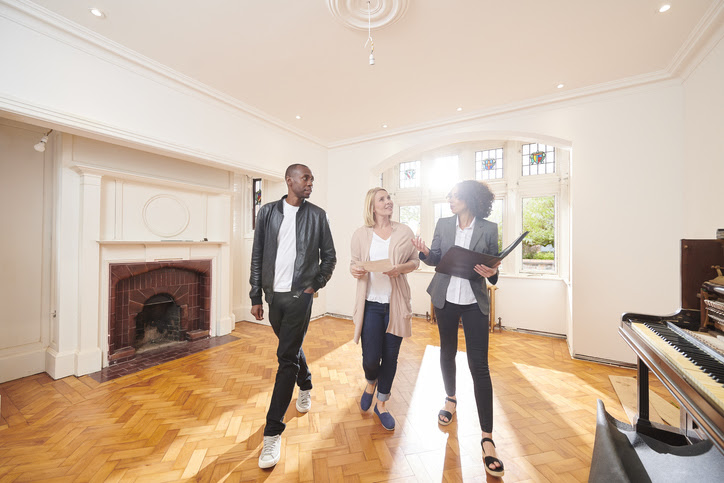 Should You Buy New or Used Homes
Craftsmanship and quality – A home that has stood the test of time is likely built of better quality materials. Moreover, construction standards were very different years ago. While older homes were made with solid lumber and plaster, today's homes are commonly built with engineered wood and dry walls.
Established neighborhood – Older homes are usually found within established and well-preserved neighborhoods where residents make an effort to maintain visual cohesion. If the neighborhood is classified as historic, there's a chance that you won't have to deal with new development and zoning changes.
You're also more likely to have long-term neighbors who know each other and may have even grown up together since these homes are often passed down through the generations.
Mature landscaping – Older homes are often situated on lots with mature trees that are 50 to over 100 years old. These trees form a canopy over the home, providing shade from the sun. Since the land was cheaper decades ago, many older homes have been built over larger lots, meaning you'll have more outdoor space.
Tax benefits – If your home is historic, then you may be eligible for tax exemptions. Houston offers property tax reimbursements for historic home renovations. Tax benefits are calculated based on the assessed value of the home and the costs of improvement.  Click Here for more information.
However, the drawbacks of owning an older home include:
Renovations – One of the negatives of owning an older home is the amount of upkeep it requires. Depending on the condition of the home, you might need to pay for extensive renovations and upgrades just to make it habitable.And not just any contractor will do. You'll have to find an expert who knows how to work with the materials and craftsmanship with which the home was originally built.
Restrictions – If your home is located in a historic area, you will have to comply with strict rules and guidelines on renovation, as imposed by the local government or homeowners' association (HOA).
Toxic materials – Older homes that were built before government-imposed construction regulations and may harbor toxic materials like lead-based paint and asbestos. Ask your Realtor Katy, TX about the home's construction materials before putting in an offer.
The Pros and Cons of Buying New Construction
The main advantages of new construction include:
Energy efficiency – Newer homes were designed to conserve energy and consume as little of it as possible. LEED-certified homes are often equipped with solar panels, green appliances, sustainable materials, and more.
Move-in ready – New homes don't have any wear and tear, and therefore don't require remodeling work. You can move in as soon as you transfer utilities to your new place.
Builder's warranty – Under Texas law, builders must meet minimum requirements for home warranties, including a 10-year warranty for habitability. Click here for more information.
Safety – New construction homes comply with the latest safety and building codes.
The downsides to buying a new home are:
Lack of individuality – Tract and model homes are practically identical. These cookie-cutter homes lack the character and individuality of older homes.
Longer commutes – New home developments are often located far from the city center, which means longer commute times for those who work in downtown.
When choosing between an older home and new construction home, let the wisdom of a real estate professional guide you. Contact Niki Settle at 713.373.6798 and Niki@SoldByNiki.com for the latest listings.
For more information can be found at www.rentlifepm.com or by contacting RentLife Property Management's press contact Mark Kallus at 832-562-3600 or mark@rentlifepm.com. Alternatively, the company can be reached by its postal address at 14010 Alice Road, Tomball, Texas 77377