Written by Mark Kallus, Owner & Broker
Houston's Local Property Management Experts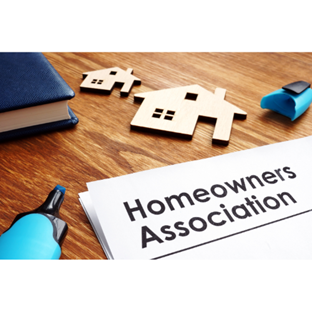 Moving Into a Community with an Association
 Moving Into a Community with an Association
Moving into a condo building or community with a homeowner's association generally comes with additional fees and requirements. Every association is different, and some may have rules and paperwork, but these are the most common documents and requirements that you will see at most associations.
Fees
Associations charge fees to compensate the management company for their time updating records, walking through and documenting the condition of the common areas before and after the move, admin costs for time spent emailing and answering questions, padding the elevator, and forms for the new residents to complete. Fees are generally non-refundable and can typically be paid by personal check to the association.
Deposits
Move-in and move-out deposits are generally refundable, which is what makes them different from fees. Deposits are held until after the move is completed to pay to fix any damage that the incoming resident or incoming resident's moving company does to the common areas in the community like the lobby, hallway walls or flooring, etc. Anything that is outside of the unit and part of the community since it's unfair to charge the entire association and community for damage done by residents of a specific unit.
They are typically paid by personal check, and often the management company returns the check or shreds it if they don't see any issues or a reason for the resident to forfeit it.
Even if your moving company is responsible, the association will hold you responsible, and then you will need to deal with collecting from your moving company. The association management company will not try to collect from a resident's moving company.
Paperwork
There are Common forms and contracts collected by the association.
Information form
Lease addendum
Pet information form
Moving form
Copy of the signed lease
Copy of resident's background checks 

Information form: The association will usually have an information form as they need to know who is living at the property and emergency contact information in case there are any issues.
Lease addendum: Provided by the management company stating that you read and agree to abide by the rules of the community. This is important to remember since if you break a rule and incur a fine, many residents say they were not aware of the rule or never agreed to it when they usually did prior to moving it but weren't paying attention.
Pet form: They need to know about any pets and sometimes will have an addendum stating the community rules that have to do with pets that the tenants have to sign and agree to. The main issues around this are owners not picking up after their pets, pets making noise (i.e., barking), and pets trying to bite people, which can be grounds for immediate removal. If you are allowed to have a pet, they can instantly revoke permission if you don't control your pet and it tries to jump on someone or bite them.
Moving form: Will ask for the time and date that you want to move in or out. Often, the number of residents moving at one time will be limited so that there is space for moving vans to park and people aren't bumping into each other in the elevators or hallways. If there is any damage, the association can also accurately determine who is responsible if people aren't moving at the same time.
Lease Renewals
Some associations will require updated paperwork and even new background checks when your lease renews or by a specific date annually.
Summary
All associations are different and have varying requirements and paperwork. Also, they can change their rules so what is true today may not be tomorrow. When you move in, you cannot assume the rules will be the same when you move out so anytime someone moves in or out you need to make sure you have the updated information.
It's important to get your "association package" (forms, fees, and deposits) in as soon as you know you're moving. If you plan to move on a Friday or Saturday around the end of the month, your preferred move date might already be taken by someone else by the time you sign your lease. Not adhering and trying to get away from the rules will get your tenancy off on the wrong foot and can also incur hefty fines.
If you are looking for a Spring Property Management Company~ we are the one you want! RentLife® Property Management CRMC® is the best choice for property management in Cypress, TX. We also offer rentals and property management in Humble, Katy, Richmond, Spring, The Woodlands, Tomball, Conroe, Houston, Magnolia, and other surrounding areas.
Contact us today at www.rentlifepm.com or 832-562-3600. Posted in Property Management