Written by Mark Kallus, Owner & Broker
Houston's Local Property Management Experts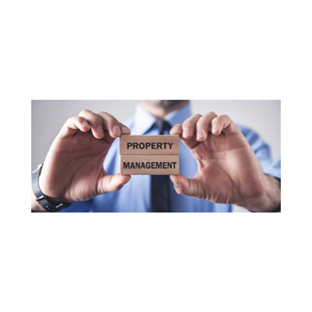 Lease Only or Full-Service Property Management. What's the Difference?
Lease Only or Full-Service Property Management. What's the Difference?
When a homeowner has a vacant property and wants to fill the vacancy, what do they do? They can either do it themselves, hire a real estate agent, or hire a property management company.
What is lease only/tenant placement?
Lease only, leasing or tenant placement is all the tasks involved with finding a new tenant. It typically includes marketing and advertising your rental, answering calls and replying to e-mails from prospective tenants, coordinating showings, negotiating lease terms, and processing tenant applications. Once tenants have been approved, collecting funds required to move in, like a security deposit and rent and signing lease paperwork (which might be provided by either the agent, management company, or owner), and documenting the condition of the property before the tenants move in.
Once tenants are in place, lease only and property management vary since property managers, who are doing full-service property management, continue to manage the home after the tenants move in. With lease only, once a tenant is found and has moved in, the owner takes over and manages the property herself.
Why would an owner want lease only over property management? 
There are a few reasons owners may want to manage the rental themselves.
More control. They can do things their way instead of abiding by the terms of the property management company. They don't always realize that management companies do things the way they do for good reasons to minimize liability and lower expenses for owners, which maximizes profit.

For example, an owner may want to shop around and try and get the cheapest company to replace a water heater, which could take a couple of weeks but increase the likelihood of being sued or the tenants breaking the lease if it takes too long. If the property is uninhabitable without hot water, the tenants may not have to pay rent until it's fixed or replaced. While the owner thinks he's getting a better deal by shopping around, he could lose money and the tenants in the long run.
Save money. In addition to not paying a management company a fee, the owner can choose his vendors instead of using the vendors selected by the management company. However, many vendors are cheaper for a reason.

One reason a vendor might be cheaper is they might not be insured or licensed to do the work they're being hired to do. If anything goes wrong, not only can there be more damage to the property that costs more money to repair, but the tenant's health and safety could be at risk when using unqualified vendors.
The leasing fee might be higher for lease only than it is when you hire a property management company for full-service management. Sometimes companies offer a discounted leasing fee for clients who are going to be long-term clients and pay an ongoing management fee. The savings by doing lease only is not always as much as it seems when you factor in the lower lease-only fee that you might get with full-service property management.
Should you choose lease only or full-service property management?
If you need to be in control of your rental, then you're probably better off doing lease only and managing it yourself since you and most management companies may not see eye to eye on everything. When you hire a company to manage your rental, they have policies, procedures, and vetted vendors and do things their way, which may not be how you'd like it to be done. As a company, it's challenging to tailor their policies to each owner and property they manage, and having systems minimizes missteps and lawsuits.
If you're okay with trusting professionals to handle managing your property for the nominal monthly fee that's tax deductible, then full-service property management might be the best option for you.
Click our Pricing Link if you're interested in either, and we'd be happy to help you determine which is the best fit for you and see what we can do.
We are the one you want if you are looking for a Spring Property Management Company! RentLife® Property Management CRMC® is the best choice for property management in Cypress, TX. We also offer rentals and property management in Humble, Katy, Richmond, Spring, The Woodlands, Tomball, Conroe, Houston, Magnolia, and other surrounding areas. Contact us today at www.rentlifepm.com or 832-562-3600.