Written by Mark Kallus, Owner & Broker
Houston's Local Property Management Experts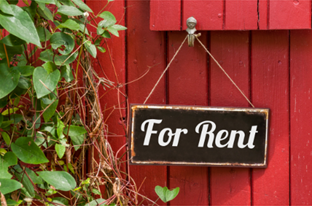 Costs to Expect When You Rent Out Your Property!
 Costs to Expect When You Rent Out Your Property!
Do you know what costs are associated with renting out your house? Not every expense is an obvious one.
Sure, you may need to conduct repairs over time, and you may even decide to pay for certain utilities for your tenants. However, a handful of expenses exist that may surprise you.
It's helpful to determine whether you'll experience any of these costs. Doing so can help you figure out whether renting out your home will provide you with sufficient rental income or help you pay the mortgage.
Increases in Homeowners & Other Insurance
You'll usually pay for a standard homeowner's insurance policy when you occupy your own home. However, when you're no longer the primary inhabitant and rent your house out to a tenant, you may need a particular landlord insurance policy.
If your insurance can increase when you rent out your home, you may need to increase the rent to compensate. It's helpful to shop around for homeowners' insurance policies for landlords to get the best rate.
Administration and Legal Costs
You may need to rely on the expertise of a lawyer or a property management company to draft your rental documents. A lawyer can help make sure your rental documents are legally sound. A property management company may charge a monthly fee, but they can usually make up for it by securing a higher rental rate when working directly with your tenants.
You may need to set some money aside if you need to conduct an eviction or have another legal dispute. Hiring a property management company is often the easiest way to maintain administrative costs like credit checks and duties that require your time, like tenant interviews.
Local Government Inspection Costs & Taxes
In some cities, property owners who rent out their homes must make their properties available for inspection by local authorities. If the inspector finds anything amiss during the visit, you'll need to make repairs, changes, or updates before the city allows you to rent out your home.
In other cases, you might find yourself paying higher taxes as a landlord because you no longer qualify for benefits like the homestead exemption, which lowers taxes for some homeowners in various municipalities.
Maintenance After a Tenant Leaves the Home
It's common to require a security deposit when you rent out your home. Still, it's not always possible to use the entire security deposit to repair or update the house after a tenant departs. The carpet might look terrible, but you almost must expect that you'll need to replace the carpet if you've had a tenant living at the property for several years.
You cannot rely on the security deposit to deal with fixes, repairs, and essential updates. If you have a tenant who leaves the house in shambles, you may pay much more than the security deposit for repairs.
Further, sometimes you'll need to repair the property because things have worn out or reached a point of obsolescence. It might not be your former tenant's fault that the light fixture in the bathroom doesn't work. It's just old and needs a visit from an electrician.
If you are looking for a Spring Property Management Company~ we are the one you want! RentLife® Property Management CRMC® is the best choice for property management in Cypress, TX. We also offer rentals and property management in Humble, Katy, Richmond, Spring, The Woodlands, Tomball, Conroe, Houston, Magnolia, and other surrounding areas. Contact us today at www.rentlifepm.com or call 832-562-3600