Written by Mark Kallus, Owner & Broker
Houston's Local Property Management Experts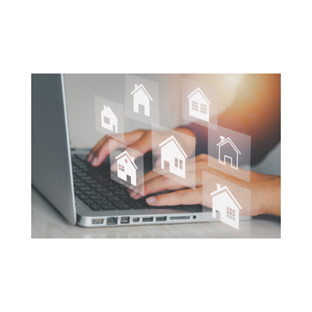 7-Profitable Ways Landlords Can Benefit From Real Estate Software
7-Profitable Ways Landlords Can Benefit From Real Estate Software
Here are 7 profitable ways landlords can benefit from using real estate software:
Streamlined Rent Collection: Automated rent collection helps landlords to receive payments more quickly and securely, reducing the risk of lost or late payments.
Efficient Property Management: Real estate software can automate many property management tasks, such as maintenance requests, lease renewals, and rent increases, freeing up time for landlords to focus on other areas of their business.
Improved Record Keeping: Real estate software can store all property information, transactions, and documentation in one central location, making it easier for landlords to keep accurate records and meet regulatory requirements.
Increased Marketing Efficiency: Real estate software marketing tools can help landlords quickly and easily reach new tenants, reducing the time and effort required to fill vacancies.
Better Tenant Communication: Real estate software often includes tools for tenant communication, such as messaging, email, and push notifications, allowing landlords to respond to inquiries and resolve issues more efficiently.
Improved Cash Flow: Real estate software can provide real-time financial reporting, helping landlords to understand their cash flow better and make more informed financial decisions.
Better Decision Making: With access to a wealth of data and analytics, real estate software can help landlords to make more informed decisions about their properties and investments, ultimately leading to increased profitability.
In conclusion, real estate software can provide landlords with various benefits, from improved cash flow to better tenant communication and more efficient property management.
We are the one you want if you are looking for a Spring Property Management Company! RentLife® Property Management CRMC® is the best choice for property management in Cypress, TX. We also offer rentals and property management in Humble, Katy, Spring, The Woodlands, Tomball, Conroe, Houston, Magnolia, and other surrounding areas. Contact us today at www.rentlifepm.com or call 832-562-3600.