Written by Mark Kallus, Owner & Broker
Houston's Local Property Management Experts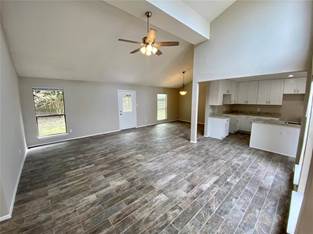 2021 Most Popular Interior Home Paint Colors
2021 Most Popular Interior Home Paint Colors
Gray is one of the most popular paint colors for homes. Gray colors not only provide a fresh backdrop for décor it also blends beautifully with tile, countertops, furnishings, and art. Gray paint also compliments Taupe colors, which makes it a very versatile selection.
However, selecting the right gray color can be challenging due to its shifting undertones and sensitivity to natural light.
Here's what to consider when selecting the perfect gray paint color for your space.
Undertones and lighting
Undertones are the warm or cool colors added to paint to provide complexity and nuance. Before committing to using the paint, make sure you test the shades against the lighting in the space. In darker rooms, grays take on a warmer tone and transform the atmosphere, whereas, in a room that has an abundance of artificial lighting, gray walls can shift and appear green to the eye.
Décor and flooring
To ensure successful matching between furniture and flooring materials, consider coordinating gray paint undertones to your interior finishing. Spaces with lots of wood elements, such as kitchens, go very well with gray paint colors with greenish notes.
Some of the best light-gray paints as selected by experts include:
Agreeable Gray SW 7029 – Perfect hue for any living space, whether it's a family room or bedroom. It also coordinates with the marble and limestone flooring.
Naturel SW 7542 – Soothing paint brings warmth to space. Ideal for kitchen spaces.
Classic Gray OC-23 – This paint adapts well to its surroundings, which makes it really transitional. It also coordinates well with warmer colors.
Gray Owl 2137-60 – Not too green and not too blue. This paint provides the right balance between warm and cool hues. Perfect for bedrooms.
Anonymous SW 7046 – This paint adds the perfect touch of color while also keeping the room bright and sleek. It keeps your space looking modern and fresh.
Mantra SW 9631 – This is a blue-green gray color that has lots of calming qualities. Mantra is a gray color that's reminiscent of a soft, efflorescent sky.
Silver Chain 1472 – A gray paint that is light and airy during daytime hours and then warm and cozy in the evening.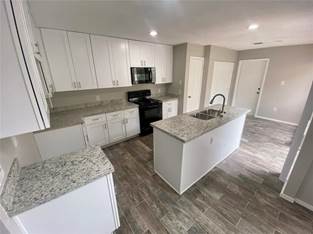 If you are looking for a Cypress Property Management Company~ we are the one you want! RentLife® Property Management CRMC® is the best choice for property management in Cypress, TX. We also offer rentals and property management in Humble, Katy, Richmond, Spring, The Woodlands, Tomball, Conroe, Houston, Magnolia, and other surrounding areas.
Contact us today at www.rentlifepm.com or 832-562-3600.