Written by Mark Kallus, Owner & Broker
Houston's Local Property Management Experts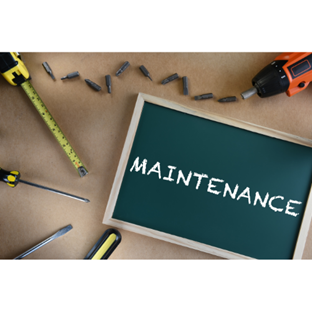 10 Maintenance Items You Should Do Between Tenants
10 Maintenance Items You Should Do Between Tenants
Paint Touch-ups
Regardless of how long the outgoing tenant was on the property, there are usually some nail holes or scuffs that you may want to touch up. Depending on the type of paint you have, this may be easy or difficult. Touching up flat paint is easy, but touch-ups are more noticeable if you have semi-gloss or glossy paint. Keeping the paint formula on hand makes it easier to get a touch-up paint that matches or if you have touch-up paint, make sure you store it properly and not in a garage or somewhere where the temperature makes it unusable.
Light Bulbs
No one likes to move into a property where half the lights are burnt out. Replacing the light bulbs immediately after your tenant vacates will also help the property show better, leading to it being rented faster.
Smoke and Carbon Monoxide Detector Batteries
Waiting until smoke detector batteries start to die and beep annoyingly is not pleasant for your new tenants, especially if it happens right after they move in.
Furnace and Other Filters (fridge)
If your outgoing tenant leaves behind a dirty furnace filter, you should replace it with a new one. Also, if your fridge has filtered water, you should order a new filter and have it so you can easily install it between tenants. New tenants don't like moving into a property where they must start replacing things that they've barely had a chance to use.

Check for Leaks
This is a good time to inspect any leaks under sinks or around toilets. Leaks can cause damage, and tenants don't always report them while they're living at a property if it doesn't affect their use of the sink or toilet.
Grout
This doesn't need to be done every time if you only had tenants in for a year, but you should have a schedule to do it every few years and check it regularly between tenants.
Replace Major Appliances
If you are waiting for an appliance to fail before you decide to replace it, it could be a mistake. If an appliance is older and past its useful life, you should consider replacing it before your new tenants move in. Replacing the appliance can save money and your future tenants' time since sending an appliance technician out which can typically cost $80+ to tell you an appliance should be replaced, is a waste of money and your tenant's time.It can also take weeks to get the model you want to be delivered, so it's better to start that process as soon as your outgoing tenants give notice. If tenants don't have use of a major appliance that's part of the lease, like a washer, dryer, or fridge, for weeks while you wait for delivery, they start asking for discounts on their rent. Replacing it between tenants helps to minimize the chance of this happening.
Paint or Replace Flooring
Tenants don't want to have multiple vendor visits who come to measure for quotes and have their furniture moved for you to have the property painted or have a new carpet installed. Try to get these things done in between tenants.
Replace Locks or Rekey
To minimize your liability and the possibility of a previous tenant having keys to the property, you should replace the locks between tenants. This should be the last thing done after all the work at the property has been completed if you're using a lockbox and giving vendors access since you don't want any vendors to have a key either.
Check for Texas Property Code Compliance
Your Texas Rental property must have specific locking mechanisms, door viewers, smoke alarms, etc.
Every property is different, and you may have a few more things to add to this list, like chimney cleaning if you have a fireplace, but this is a good start.
If you are looking for a Spring Property Management Company~ we are the one you want! RentLife® Property Management CRMC® is the best choice for property management in Cypress, TX. We also offer rentals and property management in Humble, Katy, Richmond, Spring, The Woodlands, Tomball, Conroe, Houston, Magnolia, and other surrounding areas.
Contact us today at www.rentlifepm.com or 832-562-3600.